/?php the_content(); ?>

Reservation Query
Welcome

to Hotel Shivam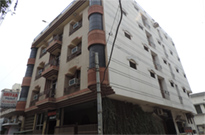 Hotel Shivam is a budgeted Luxury Hotel located less than 200 mtrs away from Varanasi Railway station and from Bus Terminus and the airport is just 20 Kms away. We delight you with the best of class hospitality with a personal service in your budget, where you find a home away from home with intimate luxurious rooms fully-equipped with the basic facilities and amenities. Our each room is built with a care and perfection offering you spacious airy clean environment giving you an experience of away from the hustle-bustle of city. We are equipped with air conditioned banquet facility and an Internal Multi-Cuisine restaurant offering Room-Dining & Bar , Royal Banquet Hall for corporate meetings with well trained staffs to take your care personally.
Contact Details
S21/115 Pared kothi,
Varanasi, U.P, 221002
Phone - 0542-2201055
Emails- admin@hotelshivamvns.com
info@hotelshivamvns.com
mail@hotelshivamvns.com

Services
24 Hours Room Service
24 hours Satillite Television
Running Hot & Cold Water
Room-Dining & Bar
Royal Banquet Hall
E- mail, Internet Access

Distance from..
Railway Station - 200 mtrs
Airport - 20 Kms
Bus Station - 100 mtrs
About Varanasi
The land of Varanasi (Kashi) has been the ultimate pilgrimage spot for Hindus for ages. Often referred to as Benares, Varanasi is the oldest living city in the world. These few lines by Mark Twain say it all: "Benaras is older than history, older than tradition, older even than legend and looks twice as old as all of them put together".